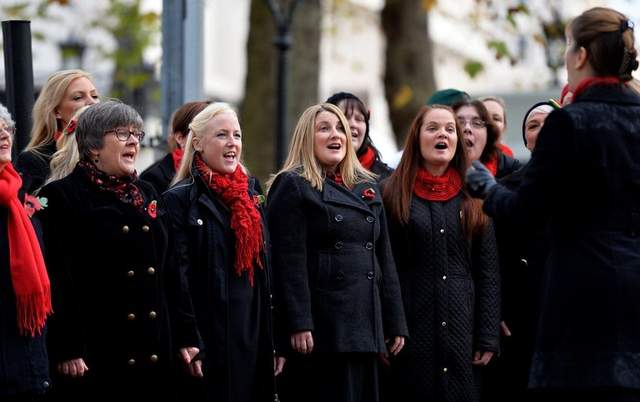 A Bicester memorial park and crematorium will host a day of commemoration to mark 40 years since the Falklands War, with a special performance from the Military Wives Choir.
Memoria North Oxfordshire Memorial Park and Crematorium will host the hit-producing chorus and a handful of dignitaries, including representatives from the Royal British Legion, for a commemorative service on May 14.
The event will mark 40 years since the war over the South Atlantic territory, in which 255 British military personnel lost their lives.
Howard Hodgson, CEO of funeral firm Memoria, who own the crematorium near Tackley, said: "The Falklands War is an important part of the history of our country and it's vital to mark such important milestones for the benefit of generations past, current and future.
"At Memoria, we take our responsibility of being a community facility very seriously and events such as the commemoration service are a key part of that."
One of the highlights of the day will be a performance by the Military Wives Choir, best known for their Christmas number one single 'Wherever you are'.
Also featuring on the day will be a projection of poppies, a bugler and a silhouette of a fallen soldier as the sun sets. Rt Rev. Paul Mason, the Bishop of the Forces, will be holding the service at 7pm.
Source: https://www.bicesteradvertiser.net/news/20081924.bicester-memorial-park-host-commemoration-day-falklands-war/