An eco-friendly crematorium and memorial garden has finally opened in Bicester after lockdown previously forced its delay.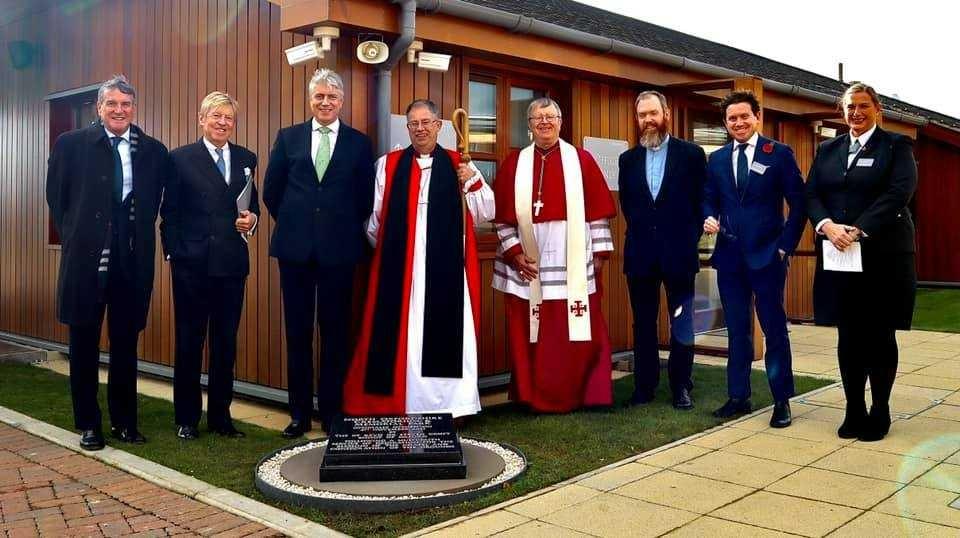 Dignitaries from local churches gathered on November 4 in a multifaith service to officially open the new North Oxfordshire Crematorium & Memorial Park, which will serve North Oxford, Kidlington, Bicester, and surrounding areas.
The site is the first of its kind nationwide to use an innovative electric cremator in a bid to cut carbon emissions.
The electric cremator is powered by renewable energy sources, which means that it produces 95 per cent less carbon dioxide emissions compared to a gas cremator.
Memoria, the leading funeral firm behind the facility said they would do all it can to help bereaved families in the area at their time of need.
Howard Hodgson, CEO of Memoria, said: "The loss of a loved one is the most stressful, unhappy and traumatic experience that we will face in life.
"We at Memoria realise that we are unable to eradicate such pain, but we also know it is our responsibility and duty to be as efficient, kind, respectful and polite as humanly possible to our clients at their time of grief, and thereafter when they return to remember their cherished relatives or friends."
The site's Churchill Pavilion facility will become a meeting point for the family to gather and thank other members and friends for their attendance directly after the service has concluded.
Source: https://www.bicesteradvertiser.net/news/19711186.eco-friendly-crematorium-opens-bicester-lockdown-delay